Glaucoma
---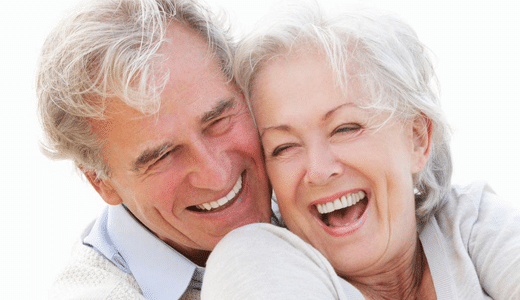 Of all your senses, your sight is probably the one you would miss the most. Still, glaucoma manages to turn out the lights for millions of people every year in America. A leading cause of blindness in people over the age of 60, glaucoma often advances slowly, stealing your vision one retinal ganglion cell at a time. In fact, many people have no idea they even have glaucoma until after they've begun to lose their peripheral vision.
However, through regular glaucoma screenings, your eye doctor in Lexington, KY, can detect this debilitating disease while it's still in the earliest stages. That means early treatment and intervention and less loss of eyesight.
What Is Glaucoma?
Glaucoma is defined as a series of conditions that negatively impact the optic nerve. You have an optic nerve at the back of each eye. It's actually a bundle of nerve fibers that carry visual messages between your retina and your brain. If it becomes badly damaged, you can no longer see.
Glaucoma most often happens as a result of too much fluid in the eye. Over time, pressure builds within the eye and damages the optic nerve. Several things may contribute to glaucoma, including:
A malfunction in your eye's drainage system

A chronic disease such as diabetes

An autoimmune or inflammatory disorder

Eye injury
Most of the time, glaucoma is painless, causing only slight changes in vision over time. But once vision loss occurs, it's irreversible. However, your eye doctor may be able to preventadditional loss of sight through different treatment methods.
Who Is Most at Risk of Developing Glaucoma?
Those over the age of 60 or of African descent are at higher risk, and so are those who have a history of glaucoma in their families. If you tend to have high fluid pressure in your eyes, or if you have thin corneas, you may also be more vulnerable. If you fall into one or more of these groups, you should see your eye doctor for regular glaucoma screenings.
Is Glaucoma Treatable?
Treatment for glaucoma can prevent symptoms from worsening. If you're diagnosed with this disorder, your vision specialist will sit down with you to discuss options for treatment. They may include medications that limit the amount of fluid your eyes produce or that improve drainage. Surgery that improves drainage, or other types of surgery that have proven effective. It's important to remember that although lost vision can't be restored, treatment can greatly improve your quality of life by preventing additional damage from occurring.
Where Can I Find Help?
You can find help for glaucoma in Lexington, KY, by calling Eye Max — in Man O War, North Park, or Nicholasville. Our experienced optometrists are highly trained in the diagnosis and treatment of eye disorders such as glaucoma. As such, we're happy to schedule an appointment for a routine eye exam and glaucoma screening. Call today for more information.